Okay, not a recipe but I know how
captainshen is a cake freak. So I went to the 50th wedding anniversary of Johnny and Charlotte Lazerotti last weekend and Char has been a cake decorator for over 20 years.

Well, they say if you want it done right DO IT YOURSELF! So here are pics of the cakes she amde for her own 50th anniversary, flavours and whatnot will be added under the pictures!






Pretty! Everything on the cake is edible minus the doves. The flowers are created by using almond paste and airbruhsed confectionary dye. The display as a whole is also gorgeous.

This cake also has three flavours:

1. Italian Creme
2. Red Velvet
3. White Chocolate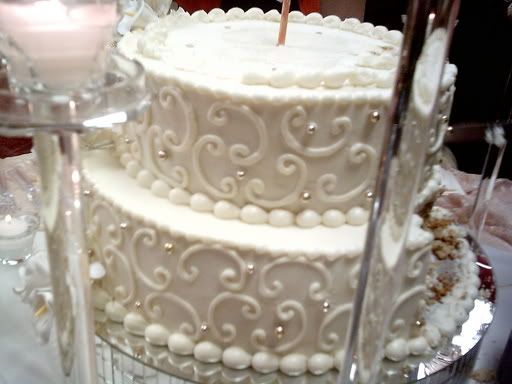 closer




A closer view of the Red Velvet. the lighting isn't all that grand for detail purposes, but I think it's very eerie and appropriate! Creepy lighting against the innards of a ravished piece of beauty! It even looks like it spashed blood on the flowers . . . k, I'll stop now . . .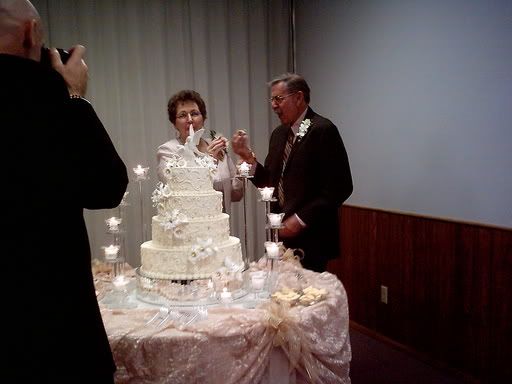 Char and Johnny






Sorry again about picture quality, I really should have checked my true white settings, my apologies! Thanks to
captainshen for touching up the color tremendously!

ANYWAY, The types of cakes from left to right:

1. Belgian Chocolate
2. Dark chocolate w/ shavings and semi-sweet chocolate cake
3. White cake with chocolate buttercreme frosting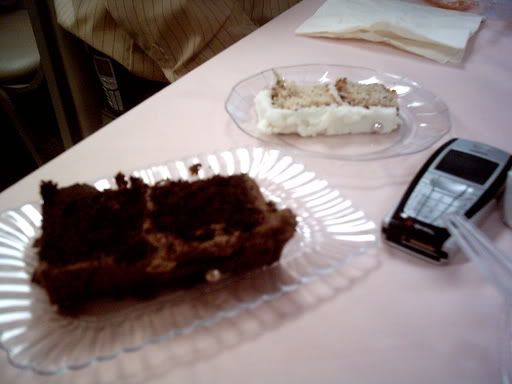 AWESOMELY MOIST, AWESOMELY YUMMY!!!